Choosing the Right Bike
Finding the right ebike for our customers is just as important to us as it is to them! Here is a brief overview of our models to get you started on finding the right bike for you. Check out our eBike page for more information on each model.
Vika+
Perfect for everyday commuting, leisure riding or traveling. Conveniently folds for smart storage at home, work, the bus, subway, train, RV, boat--pretty much anywhere. Strong motor, large battery and fully equipped with fenders, rack, front and rear LED lights. Learn more about the Vika+ here.

Vika Travel
Explore the world with the most compact folding electric bike available. At only 38lbs, the Vika Travel is small enough to take anywhere, yet strong enough to take you everywhere. Say hello to your new little best friend. Learn more about the Vika Travel here.

Aveny
If you're looking for a comfortable, practical and stylish ebike — this is it. The Aveny is all about style and convenience for your everyday riding; from the long range battery to the handy throttle, the Aveny is the perfect bike for anyone who enjoys a casual ride with the added fun of electric assistance. Learn more about the Aveny here.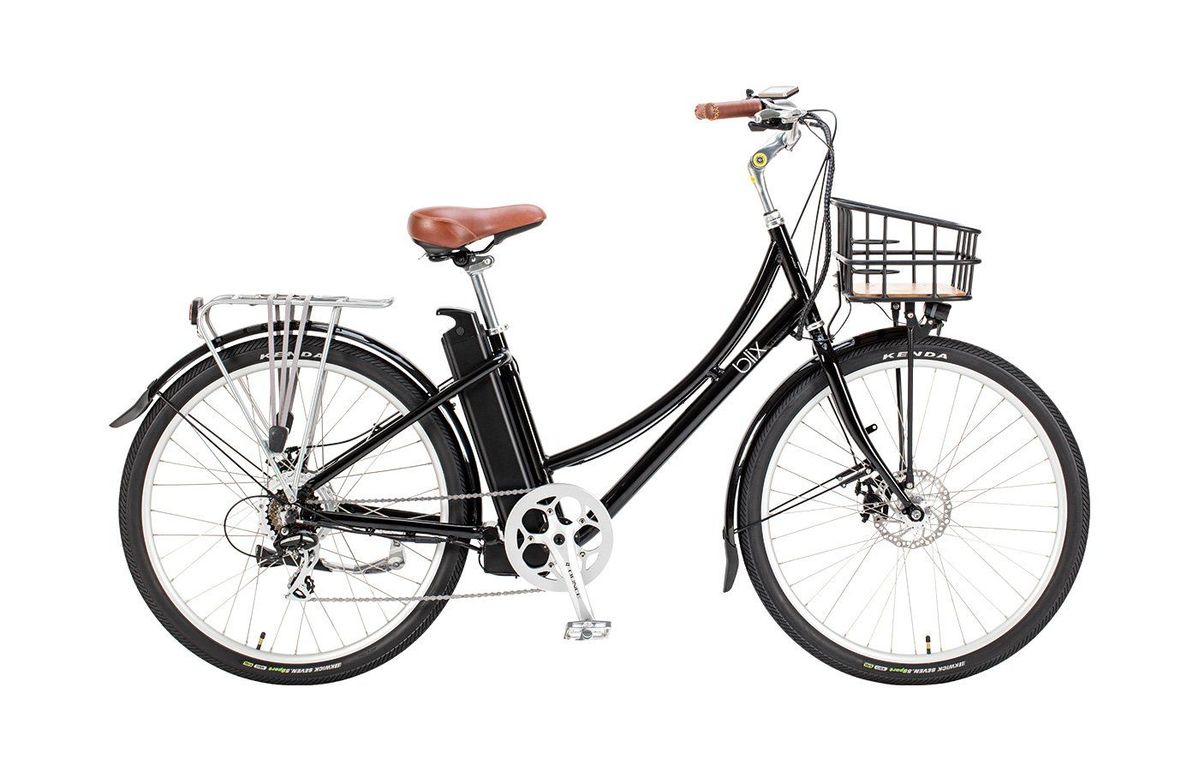 Aveny Step-Through
Effortlessly explore new avenues of transportation and recreation in style with the Aveny Step-Through. Hop on the low-step frame with ease and ride with electric pedal assistance or throttle. The Aveny Step-Through makes sure you won't lose any time on your adventure having to hop on and off your bike. Learn more about the Aveny Step-Through here.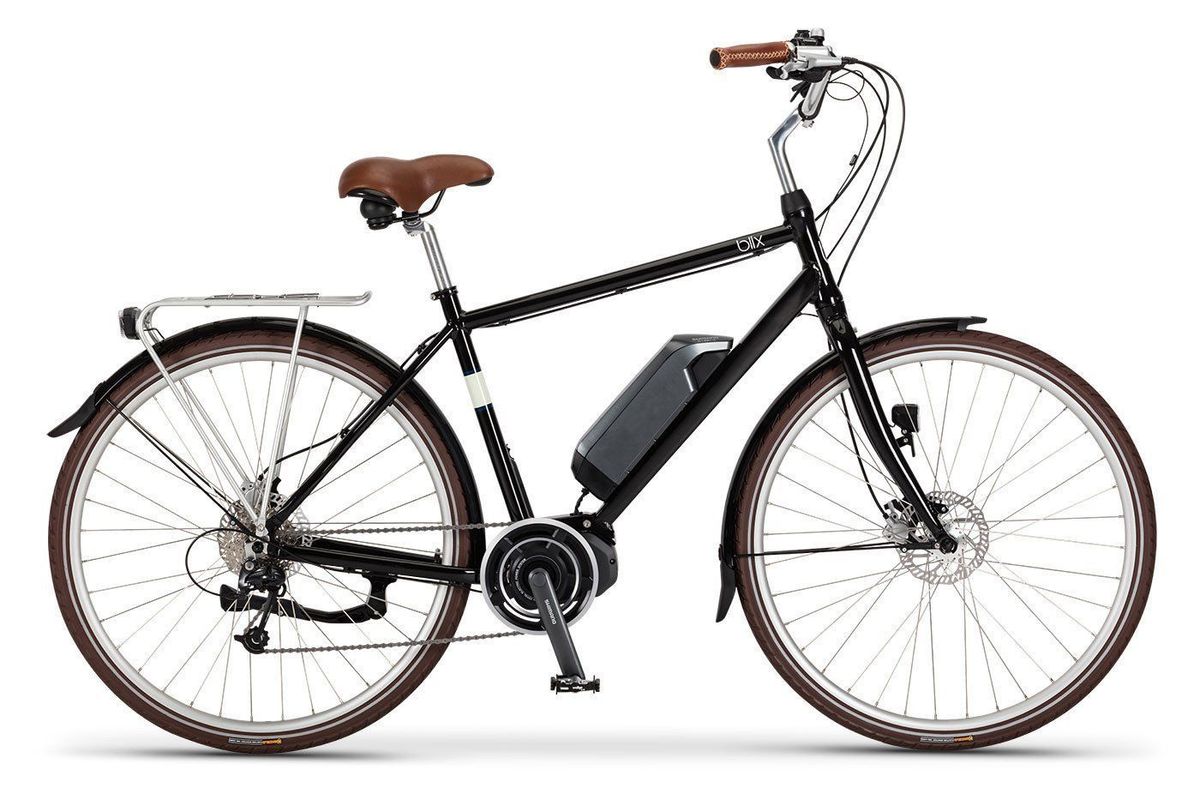 Prima
Enjoy an incredibly authentic bicycle feeling with the smooth pedal assist system and mid-drive motor by Shimano STEPS. The Prima offers a premium ebiking experience with quality 9-speed Deore gears and high-performing hydraulic disc-brakes. The Prima is a perfect fit for anyone who wants the classic feel of riding a standard bike with the added power of its mid-drive motor. Learn more about the Prima here.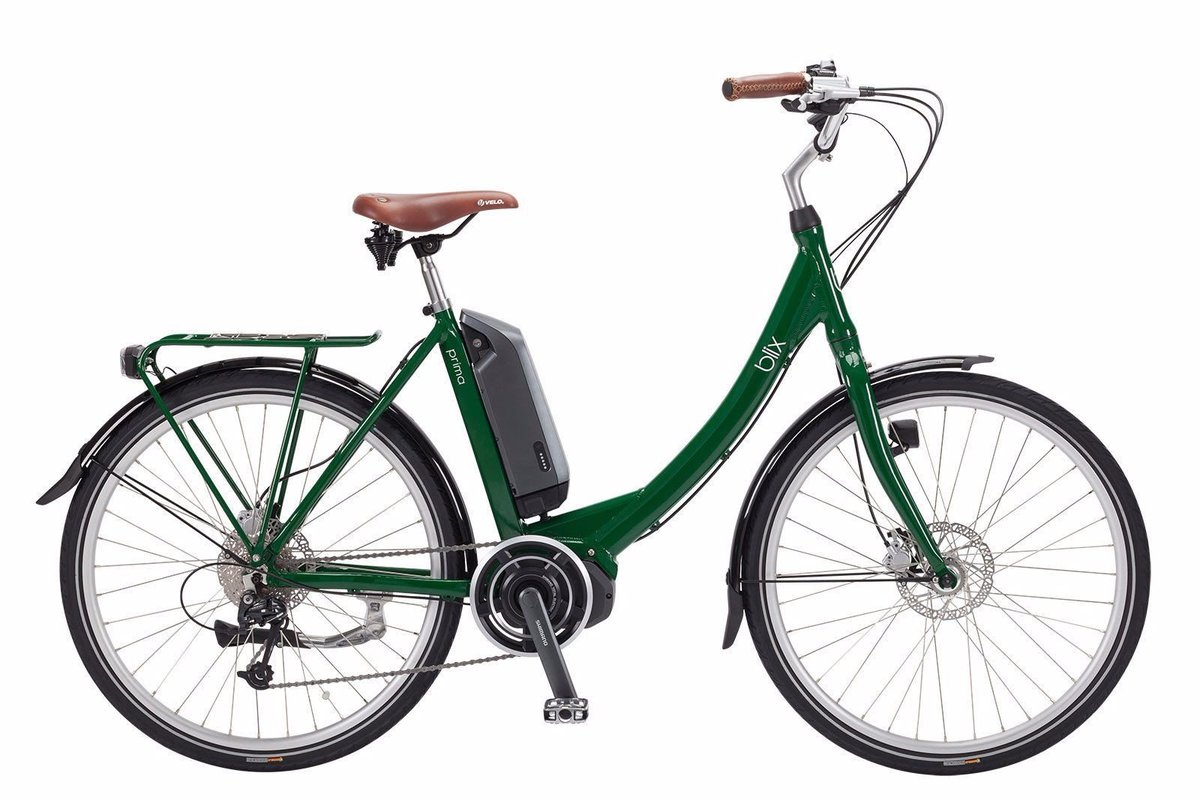 Prima Step-Through
The Prima combines a comfortable upright position with the Shimano STEPS drive system for a super smooth ride that makes you feel three time stronger when you cruise to work or for fun. The low-step frame makes it easy to get on and off the bike. It will feel just like you've been riding a bike for years! Learn more about the Prima Step-Through here.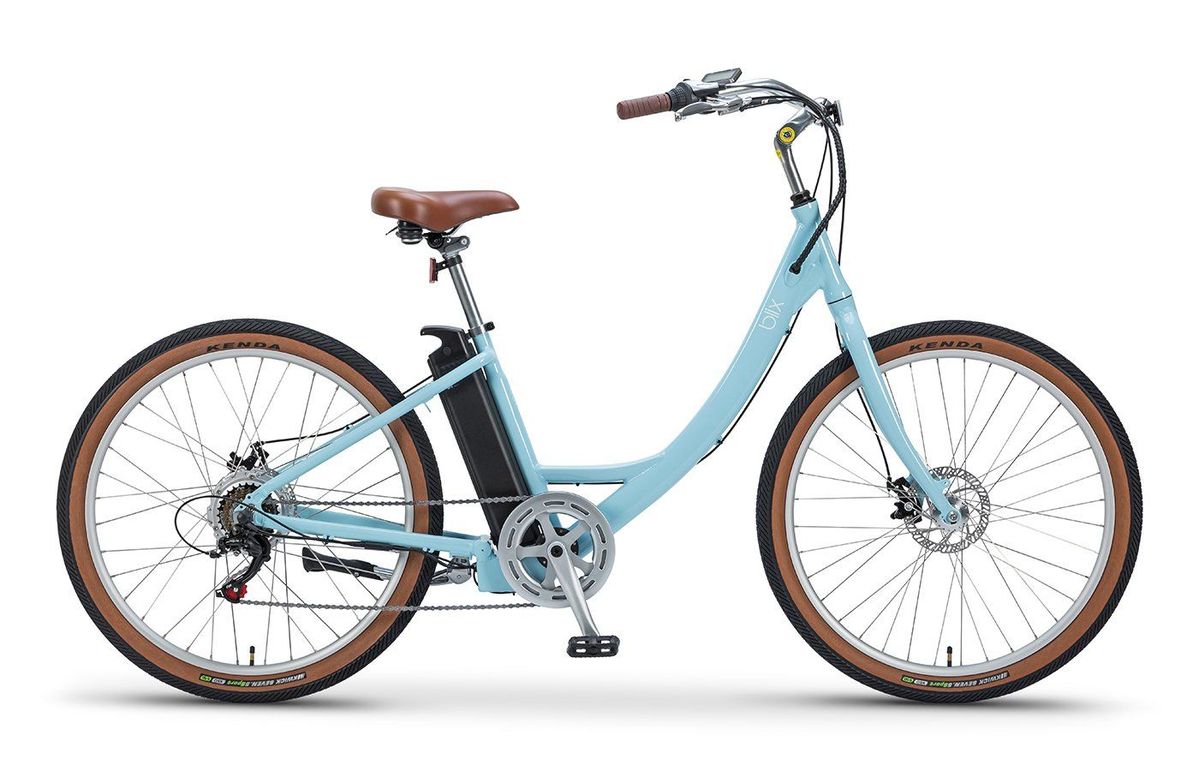 Sol
Combining our smart and stylish design with beach cruiser comfort, the Sol is one of the lowest step-through electric cruisers available. Whether you're ready to get on a bike again, looking for a laid-back ride in the neighborhood or simply want a bike that is super easy to get on and off--the Sol is your answer. Learn more about the Sol here.