Is there walk-assist mode?
Yes! When walking your bike, you can activate walk mode. This will engage the motor at a walking speed of 3-4 mph. With the display powered on, press and hold the Down button to enable walk mode. Walk 1 is displayed on the screen.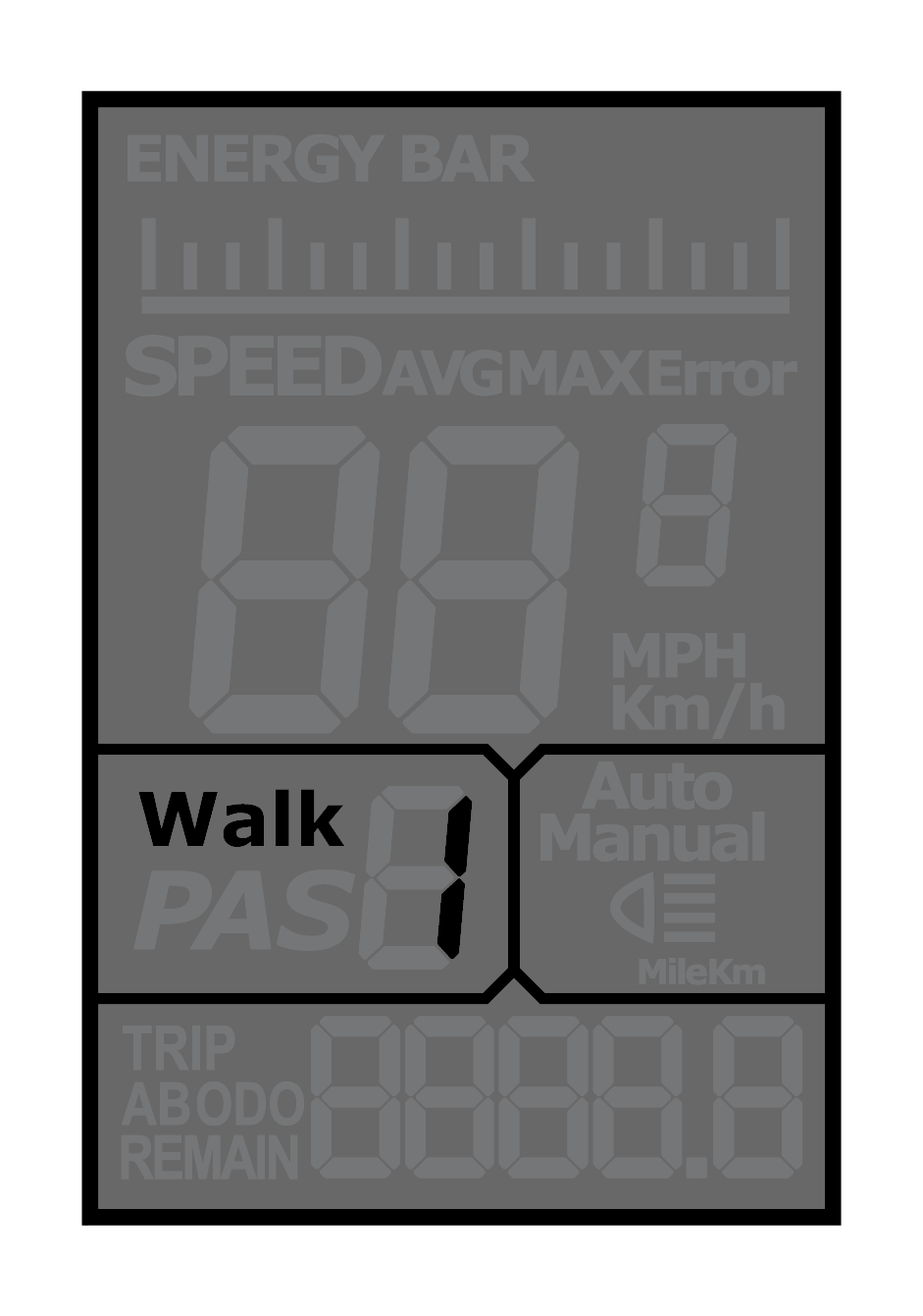 Walk mode will be active as long as you continuously hold the Down button. Walk mode will disengage as soon as you let go of the button.
Walk assist mode is only for use when pushing the bike; do not use this function while you are riding the bike.