Blix Front Basket Installation Instructions
Compatibility: The Blix Front Basket is designed to be used with any of our 2019 or later models with headtube mounting points.
Hardware:
3 x M8 20mm Socket Cap Screw (A)
3 x Washer (B)
4 x M6 25mm Half-Round Head Screw*
4 x Washer*
4 x Nut*
* (These are for securing the bamboo plate, and should come preinstalled on your Front Basket!)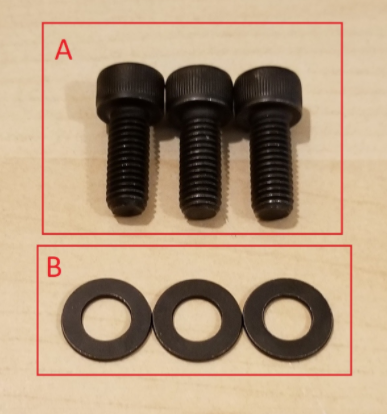 Tools:
5mm Allen Key (C)
6mm Allen Key (D)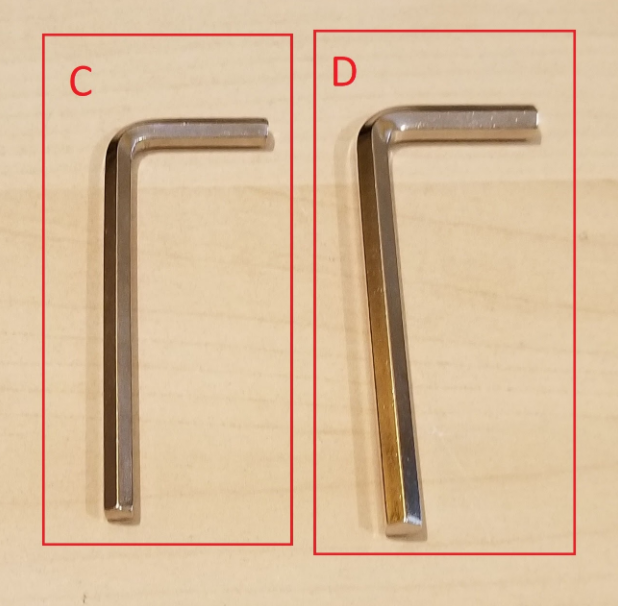 Instructions:
1. Remove The Head Tube Badge: Use the 5mm Allen Key (C) to remove the three screws holding the Blix Head Tube Badge.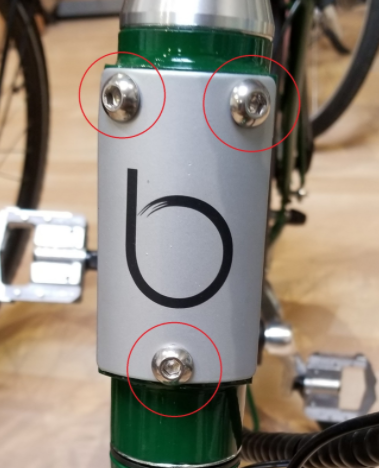 2. Attach The Front Basket: Line up the three holes on the Front Basket with the three holes on the head tube mounting point, and insert the three M8 20mm Screws (A), using one washer (B) each. Screw these in evenly using the 6mm Allen Key (D)